Celebrations @ Biztech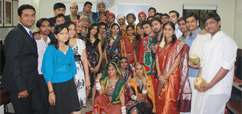 As a family of web professionals, we come together to celebrate different festivals, events, birthdays and much more….
Opportunities @ Biztech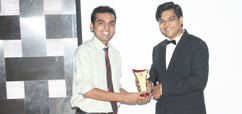 The Company offers exciting job opportunities to individuals who have the passion & zeal to make their mark in the online world!
Our InfraStructure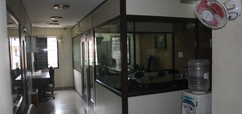 Join us if you are looking for a Company that provides right platform to showcase talent, respects your ideas & cares for you!
Our Latest Openings
Experience: 2-5 years
Qualification:B.E., B.Tech,M.E, M.Tech, MCA, MSC (IT)

Technical Requirements: VB.Net/Asp.Net, C# .Net,.NET Framework 3.5,4,4.5 and above,Ado.net Entity framework,AJAX, JQuery,SQL Server 2008 and above,Reporting Services in SQL Server Management Studio (SSRS),SAP Crystal Reports in Visual Studio

Experience: Minimum 1 year
Qualification:B.E., B.Tech,M.E, M.Tech, MCA, MSC (IT)

Experience: 1.5-3 years
Qualification:B.E., B.Tech,M.E, M.Tech, MCA, MSC (IT)

Technical Requirements: PHP, HTML, Mysql, Ajax, JavaScript, JQuery.

Experience: 1.5-3 years
Qualification:B.E., B.Tech,M.E, M.Tech, MCA, MSC (IT)

Technical Requirements: Strong Knowledge of Magento

Experience: 3+ Years
Qualification:Any Graduate - Any Specialization) OR (PG - Post Graduation)

Technical Requirements: HTML, CSS, Dreamweaver, Photoshop, Illustrator, File Zilla, Coral Draw, Javascript, Jquery, Web sites, Flash

Experience: minimum 06 months
Qualification:B.E., B.Tech,M.E, M.Tech, MCA, MSC (IT)

Technical Requirements: Strong Knowledge of SugarCRM

Experience: minimum 06 months
Qualification:B.E., B.Tech,M.E, M.Tech, MCA, MSC (IT)

Technical Requirements: PHP, HTML, Mysql, Ajax, JavaScript, JQuery

Experience: Minimum 06 months
Qualification:B.E., B.Tech,M.E, M.Tech, MCA, MSC (IT)

Technical Requirements: Cocoa, Xcode, Interface Builder, iPhone simulator, SQLite Strong PHP & MYSQL.